Dozens of participants made their way across Huron County Wednesday morning to raise money for Special Olympics. The Ontario Law Enforcement Torch Run made its way through various communities on a sunny but hazy morning.
The run kicked off at 9 a.m. Wednesday in Wingham as a Huron County OPP cruiser with lights flashing cleared the way through downtown on Josephine Street. Participants also had stops scheduled in Blyth, Clinton, and Goderich, before celebrating with a BBQ at McGee Motors in Goderich.
Since the run started in Canada in 1987, it has raised over $74 million.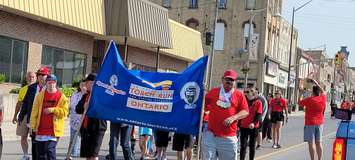 The Torch Run for Special Olympics Ontario begins in Wingham. Photo by Janice MacKay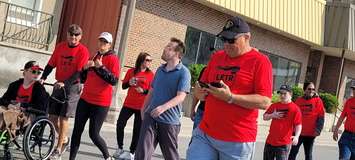 The Torch Run for Special Olympics Ontario begins in Wingham. Photo by Janice MacKay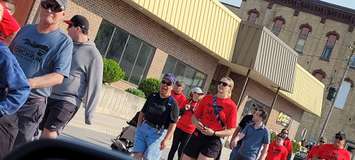 The Torch Run for Special Olympics Ontario begins in Wingham. Photo by Janice MacKay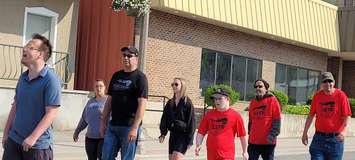 The Torch Run for Special Olympics Ontario begins in Wingham. Photo by Janice MacKay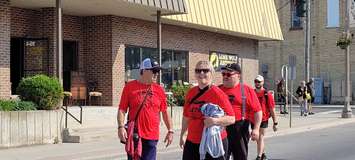 The Torch Run for Special Olympics Ontario begins in Wingham. Photo by Janice MacKay